Complimentary eBook
Get our free 21 page eBook: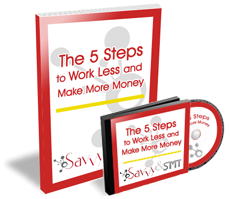 5 Steps to Work Less and Make More in MLM, Direct Sales and Network Marketing – Simple Ideas You Can Implement Quickly and Easily
Happy Campers


Jillian and Amy are phenomenal coaches. Experienced, smart, easy to work with, and most of all encouraging. They have an arsenal of amazing tools that they willingly share.
I would recommend their coaching to anyone, but especially those who are stuck in their business. You know what to do but just aren't doing it. Read More…


Because of coaching with Amy and Jillian, I now can ask for what I want, have a conversation with people about my business and find out if they're interested. People are friendly and receptive, I'm getting great results. I've had a huge increase. I went from signing up 2 people in 4 months prior to taking their coaching to signing up 3 people in 2 weeks.
I have more prospects in my pipeline than ever. I would recommend coaching and training with Amy and Jillian to anyone, crossline, sideline, downline, anyone. Read More…

We want to meet you. Please join our monthly Circle of Network Marketing Success teleclass. Each month you'll walk away with a new skill and creative ideas to help you build your business effectively and with confidence. Bring your questions, bring your issues and leave with Savvy Networking Solutions.
Our Circle of Network Marketing Business Success teleclass covers what you need to do to get the job done – effectively and with confidence.
Tune in for Real MLM Talk Radio on Thursday, July 18th at 9am Pacific / 10am Mountain / 11am Central / noon Eastern.
We'll be talking about the polar extremes of working a "job" and running a "business." In one, we follow the rules. In the other, we make the rules…that is, if we do it right. If you find yourself playing office rather than running it, you'll find this MLM Radio show of help and interest. Join us…
---
---