Every wonder who you are talking to when you talk to yourself?  Sure it's you.  But if you are doing the talking then who is doing the listening.  AND who is doing the talking back?
Which one of the me, my-selves and I's are really you?  And why do 'they' argue?
Yes, I should pick up the phone.  But, no, I don't want to, I'm afraid
Yes, I should follow up.  But I don't want to, they probably don't want 'it' anyway.
Yes, I should go to work.  But I'd rather garden.
Who is the I?  Who is the me?  Who is asking? Who is deciding?
Important questions.
All of us deal with voices, often conflicting and all too often negative.  This is when you want to trot out the 'marketing' part of your network marketing business and figure out the best way to market the best voice you can muster.
Should be the easy part.  Although it may feel crowded up there between your ears, the truth is you know this market.  It's you.
What should you be telling yourself?  How should you be encouraging yourself.  Which voice should you ask to take a seat.  Which voice do you want to give the microphone to?
FREE eBook
Get our free
21 page eBook: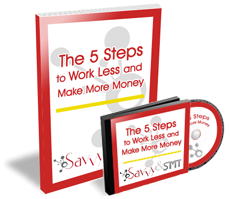 5 Steps to Work Less and Make More in MLM, Direct Sales and Network Marketing – Simple Ideas You Can Implement Quickly and Easily
Happy Campers

For the first time during my network marketing career, I feel I have a much better understanding of how to view recruiting and what to do with those recruits from...
Bernie Page
Gold Canyon, AZ