Did you know it was impossible to run the 4 minute mile?  Everyone said it was impossible.  Doctors said it was impossible for a human body to move that fast.  Impossible.  Well it was, until Roger Banister did it.  And then lots of other people did it.  Lots of them.
Did you know it was impossible to fly?  Well it was.  It was aerodynamically impossible to build a flying machine.  Ridiculous.  A flying machine.  Impossible.  How many types of 'flying machines' can you name?  There are hundreds.  Impossible?
I'm not sure impossible means what we think it means.
It's impossible to be successful in network marketing.  My uncle tried it.  It didn't work.  It's a scheme.  The products are too expensive.  You'll lose your family and friends.  It will be terrible. Awful.
How many friendless, family outsiders walk across the stage at your convention?  Right.
Keep Going.  Work Smart.  Impossible?  I don't think so…
FREE eBook
Get our free
21 page eBook: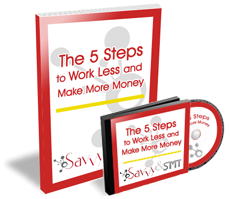 5 Steps to Work Less and Make More in MLM, Direct Sales and Network Marketing – Simple Ideas You Can Implement Quickly and Easily
Happy Campers

I am so excited about how my business has grown as a direct result of attending Jillian's course. Within 60 days, my sales activity had paid for her class. Putting...
Serena Chow
Clayton, CA