You're leaving on vacation for a couple of days or weeks tomorrow.  Instead of finishing up the things on your desk you realize you have to pack.  As you get on the plane or in the car you have this pit in your stomach resulting from all the things left 'undone' on your desk.
While away you have a good time, but ugh, you keep going back to the things you should have gotten done before you left.  Just before you leave to come home you finally fully relax and let go.
Now it's Monday and time to go back to work.  You can't seem to get yourself into the groove.  It's the middle of the week (or worse the end of the week) before you're really in any kind of action.
How do you avoid the angst while you're away and the discombobulation when you return?
In order to leave your desk with peace of mind you want a terrific:
Exit Strategy
A good week to ten days before you leave, take the time to make a list of what must get done before you walk away from your office.  Do your best to keep it short and sweet.  Put only those things that really must get done onto your list.  Once the list is complete, take another look and see if something else can wait.
This is not the list of "what you would like to do."  It is a list of what-must-get-done-to-keep-you-sane and allow you to walk away for the holiday.  Once the list is complete, go through the list again and see what you can delegate to someone else.
Prioritize Your Exit List
Prioritize the items on your Exit List that must get done.  Now that your list is prioritized…. Put everything you must do before you leave into your calendar and give it a time to work on it and get it done.
This is the key to going on vacation and leaving work behind.  You don't take with you what is undone.  If you dot your I's and cross your T's before you leave you won't have anything to take with you.
It's Monday and You're Back, sort of…
Here's the problem. You are subject to Newton's first law like everything and everyone else: 'An object at rest tends to remain at rest, and an object in motion tends to remain in motion ….'   The trick then is to come home and get yourself back in motion quickly.  Duh.  Now you know what to do, here's how. 
Don't go on vacation until you've booked yourself at least one money making activity in your calendar for your first day back to work.  In other words, make sure you have a money making activity booked into your calendar that requires you to show up.
There is nothing like an important money making appointment to bring us back to work.  The more you book your calendar for right after your vacation with money making events, the more likely you are to get back into the swing of things right away.
Make it One of Your Priority Items
How do you book your first week home after your vacation?  Simple.  On that priority list you made of your exit tasks, add a couple of money making appointments.  Set yourself a goal of two, three, four or ?? appointments and go for it.
Makes total sense when you think about it.
Enjoy those last summer flings, leave work at home, simply execute a great exit strategy by taking care of details a week or so before you leave.  Come back to work on time with money making appointments already on your calendar.  Happy trails!
FREE eBook
Get our free
21 page eBook: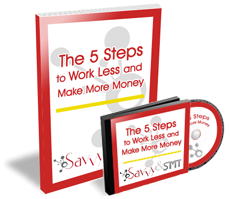 5 Steps to Work Less and Make More in MLM, Direct Sales and Network Marketing – Simple Ideas You Can Implement Quickly and Easily
Happy Campers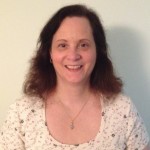 Hi, my name is Carol Barrett. Prior to being part of the Savvy Sponsoring Leadership Program I wasn't sure what to do to teach my team members how to...
Carol Barrett
Springfield, PA