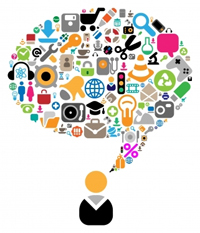 How many times have you gone to pick up the phone and heard something along these lines, "Oh why bother they won't be interested because____________" (fill in the blank)
Or "What are you gonna do smartie if they say 'yes?'  What will you do with them then?"
Who is that spoil sport in your head?  The one who can take a perfectly good lead and turn it into a big scary monster with two heads and no manners?  If you are you, who is in your head?  And which one of you is in control?
That's really the question isn't it?  Who is in control?  The constant tug of war between the myriad of voices we hear is part of the human condition.   But it isn't something we have to be passive about.
Those voices all vying to be heard are a lot like the people you talk to about your products and opportunity.  What do you do with them?  Hopefully you pull out your network marketing skills and do a good job of selling the great benefits and features of your products and your opportunity.
Is it time you pulled those skills out now and self marketed the better voice, the inspiring voice, the leadership voice.  After all, you are that too.
FREE eBook
Get our free
21 page eBook: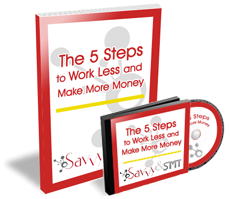 5 Steps to Work Less and Make More in MLM, Direct Sales and Network Marketing – Simple Ideas You Can Implement Quickly and Easily
Happy Campers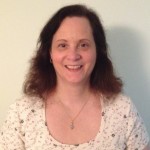 Hi, my name is Carol Barrett. Prior to being part of the Savvy Sponsoring Leadership Program I wasn't sure what to do to teach my team members how to...
Carol Barrett
Springfield, PA