You're a Pro
You got where you are because you're good at what you do – and you have A LOT to do. You work with key leaders, build your own frontline, work depth, create tools and initiatives and build team culture. It can be lonely at the top, even if the view is brilliant.
Seeing Yourself Through the Leadership Lens
You make frequent decisions and stick with them. You provide resources for your team. You model integrity and engender trust. You blaze a vision that others can follow and inspire your team to continue down the proven path, by shining the light brightly on future potential.
Challenges of Leadership
As a leader, your actions are scrutinized. Showing vulnerability or uncertainty can bust the leadership myth. How do you achieve personal balance, stay sane and productive? How do you spark innovation and action and create new initiatives? How do encourage your key leaders to step up to the plate, duplicate what you've created and innovate on their own? And, who can you safely go to for counsel, inspiration and direction?
Every leader needs ongoing support and sometimes, a sounding board. Thinking you have all the answers is always dangerous territory. Being able to get in the think tank without watching your back generates great possibilities. That's where we come in.
Managing vs. Leading
There are key differences between managing and leading. Entrepreneurs are notorious for our 'we-can-do-it-ourselves' (and often better than anyone else can) mentality. We learned the hard way that while that may be true, at a certain point it doesn't benefit you to do it all yourself.
To develop leaders downline, you need to let go of the reins, or at least loosen your grip. It's tough to do – you have a lot of blood, sweat and tears invested. But you want expansion, not to stay in a holding pattern – there's no growth in that. You need to continue to promote leaders, pass on what you know, allow for innovation and encourage growth and ideas.
Getting More Done Easily
Having great support and assistance from experts allows you to grow quickly, efficiently and purposefully. You can't be everywhere at once, and you've reached a point where you can't know everyone on your team, and even if you could, you don't have time to work with everyone, never mind identify and develop up and coming leaders.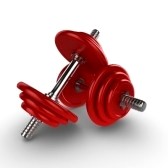 We Do Your Heavy Lifting
Custom team coaching and training – let Savvy do your heavy lifting. We teach the basics, drilling down on skill building and getting team members into action every week so you can focus on team building, inspiration and the big picture.
We create team momentum – making your life easier and your business more lucrative.
We offer one-on-one coaching for leaders who want to achieve peak performance or are dealing with issues from new wealth management, team management, time management, even burnout.
Talk to us – we've been in your shoes. We know what you need to achieve balance and live a great lifestyle while tending to business and achieving rapid growth.

Take us for a Test Drive – Sign up for a Free Laser Coaching Session or call and talk to us …Kick the tires, ask the tough questions, bring us a challenge and see if you like how we handle it. We're here, we're real, talking to us can be a game changer for you like it has for many of our clients.
Jillian can be found sitting by the Atlantic at: 781.599.0604
Amy can be found sitting by the Pacific at: 360.357.0859
FREE eBook
Get our free
21 page eBook: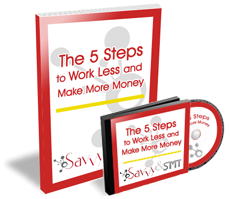 5 Steps to Work Less and Make More in MLM, Direct Sales and Network Marketing – Simple Ideas You Can Implement Quickly and Easily
Happy Campers

I have made more calls since I started coaching than I have in my entire network marketing career. When I signed up, I was very nervous, I actually had...
Melissa McAnelly
Houston, TX