You Want Improvement
Coaching is not about problem solving, although we will solve problems. It is not really about improving performance or attaining your goals and achieving results although that happens too.



Coaching IS about discovery, awareness and choice. Coaching is about you tapping into your personal power to find your own answers and create the life you want to live. As your coaches, it is our promise to encourage, support and give honest feedback while we hold you accountable to your path in order to facilitate the change you want to realize.
You Want More
You engage a coach because you want something to be different. You want to make a change, or reach a goal. You may have a specific goal like a promotion or a certain level of income. Maybe you're longing for more security, more flow, more ease, deeper satisfaction. Perhaps you want to be more effective in leading others – to make a greater impact.
You Want Less
You may want less. Less financial pressure, less stress, less confusion. You come to coaching because you want a better quality of life. More fulfillment, more balance, more rewarding days, a more successful life, YOU define success.
Coaching Changes Everything


Once the domain of the elite business executive, coaching is accessible to everyone. Coaching is all about insight. Are we life coaches? No. And yes. No one lives in compartments. As you improve in your business, everything gets easier. Give us six months and you'll see a vision for yourself that you didn't see before, plus have the power to engage and roll out that vision while living it one step at a time.
We offer 30 minute and 60 minute sessions with a minimum commitment of 6 months. Six months is the minimum time needed to go through the cycles of coaching, realize breakthroughs and live the facets of the life you want right now, while the money catches up with the rest of your growth.
Talk to us! Either to begin coaching or get a complimentary laser coaching session and see if coaching is right for you now.
Coach with Jillian
Coach with Amy
Jillian can be found sitting by the Atlantic at: 781.599.0604
Amy can be found sitting by the Pacific at: 360.357.0859
Or reach out by email:
FREE eBook
Get our free
21 page eBook: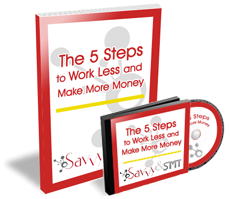 5 Steps to Work Less and Make More in MLM, Direct Sales and Network Marketing – Simple Ideas You Can Implement Quickly and Easily
Happy Campers
I had to get over the price of taking an intensive course, I had financial issues I needed to clear up, so I wasn't certain. But I also knew...
Kelley Haas
Westerville, OH