Receive the Hottest Network Marketing Newsletter in the Business
Your no-obligation subscription gives you access to tools, tips and ideas you can use to build your business NOW. To-the-point, quick to read and easy to understand.
The Savvy Network Marketing Newsletter will arrive in your box every Saturday morning chock full of information you can take to the bank.
Don't miss an issue – sign up today.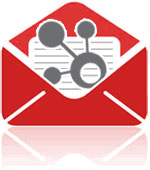 Send Me HOT, Use-it-Now
Business Building Info
FREE eBook

Get our free

21 page eBook:

5 Steps to Work Less and Make More in MLM, Direct Sales and Network Marketing – Simple Ideas You Can Implement Quickly and Easily

Happy Campers

I love Savvys' coaching program for many reasons but perhaps the two most important reasons are:

1. My executive group sales have increased about 20% this fall over...

Jurate Harrison
Seattle, WA