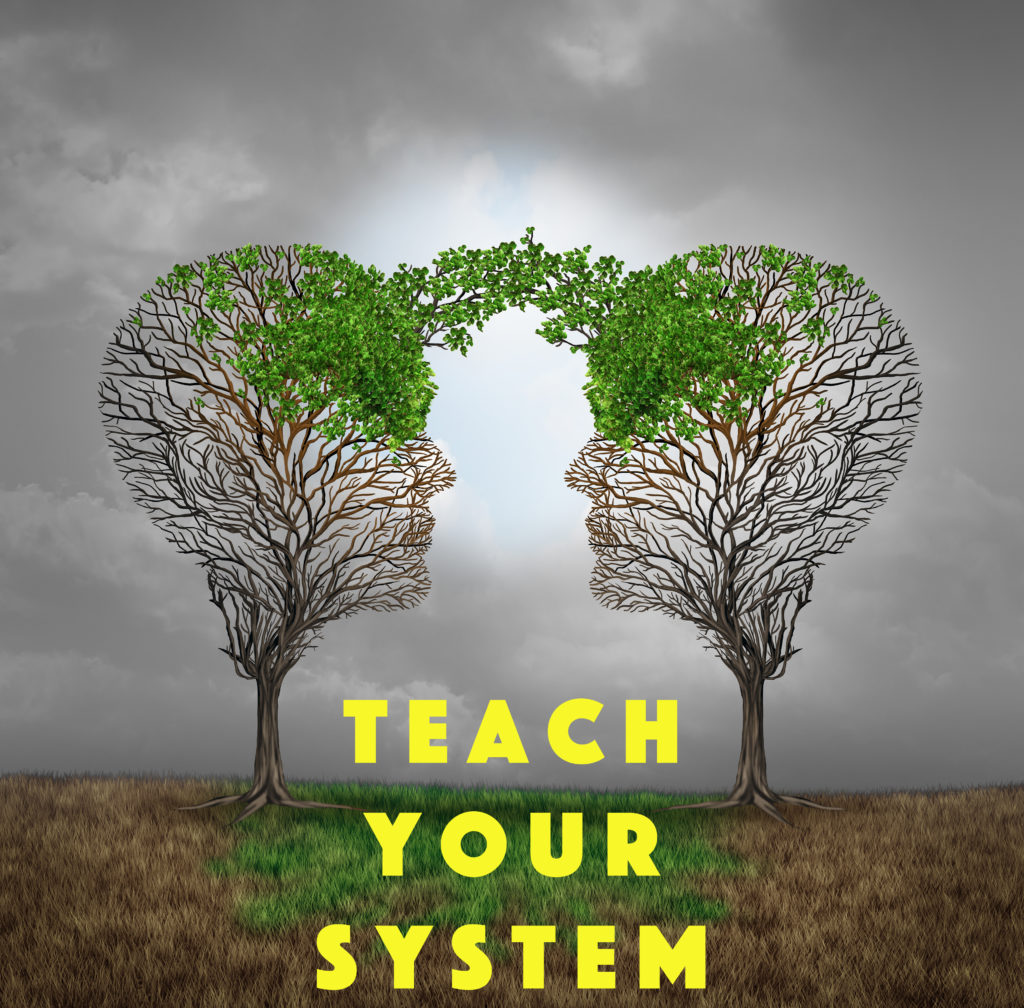 Who is the Boss?
In network marketing the question 'Who is the boss?' can be confusing.  Are you the boss or is your new recruit the boss.  Well, it depends.
There is an important balance in the dynamic between you and your new recruit.  You teach your system, e.g., what to say and how to say it plus your 'first look' material and  .. all the other steps in your system pipeline.  That's your job.  It's up to you to make sure it happens.
You. Do. Not. Determine.
Her. Work. Time. Frame.
She determines her time frame.  If you tell her when she needs to do her 'reach out(s),' it is not her time frame, it's yours.  It must be her decision.  Why?  Because she got into business to dance to her own drumbeat.  The business is fitting into her lifestyle (not your promotion time frame).
Think Closed Ended Questions
But, you're the sponsor.  The trainer.  How do you help her determine her work hours?  Closed ended questions (rather than open ended) are good strategic tools to help your new recruit get moving.   Closed ended questions don't overwhelm.  Close ended questions offer choices.  Today?  Tomorrow?  Let her choose.
Keep narrowing things down until you're both writing in your calendar when she's going to make her first calls.  Then do the same thing to make your follow-up appointment to debrief.  The time is her choice but you did the steering. 
Time to Lead
Lead.  Give directions.  Offer choices.  Regardless of how new you are to your business you know more than they do.  You sponsored her.  Get to your upline for help.  No upline?  Reach out to me.  I offer a free consultation.  I'll help.  But lead!
Yikes, This is a Lot of Work!
Starting someone new in your business is work.  Sometimes a lot of work.  But …  Using a pragmatic step-by-step system is how you get people who are going to build, to build with confidence quickly.  Yes it takes time, but it is well used time.  It builds your business and she's getting what she started this business for.  That's a double win.  

If you're a new sponsor, like your new recruit, you're learning a new skill. Be patient. Go slower now.  Duplication is not a guessing game.  Duplication is a straight-forward process. 

When you have your training chops, training still takes time, but it will be easier.  Then what's left is to figure out how you are going to handle all the excitement as your team duplicates, again and again and again.
Can you see if you do this you can build your team, your leverage, your residual income and help your teammates do the same?  Let me know here or join the conversation on Facebook.  Do you need help putting a solid system in place?  A solid one…   Call me!  Email me.  I'm here to help.
FREE eBook

Get our free

59 page eBook:

The Savvy 5 Steps to Your Six Figure Income

Happy Campers

I am so excited about how my business has grown as a direct result of attending Jillian's course. Within 60 days, my sales activity had paid for her class. Putting...

Serena Chow
Clayton, CA