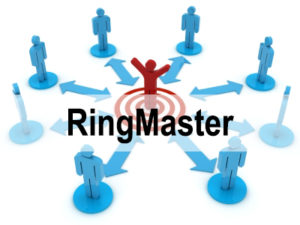 Which of these two sentences has more power?
(1)  Anybody in?
OR
(2)  This is what we're going to do.
If you said, 'This is what we are going to do' has much more power, you're right.  Why?  Simple.  It is a directive.  It isn't asking you if you're going to go along.  Rather, it is telling you what you are to do.
When do You Ask, When do you Direct?
It is not appropriate to always use a directive.  Clearly, a question is often not only better but courteous.
However, not, when you're training your network marketing team.
Clear, concise, well outlined instructions are what new network marketing business builders need.   And if they could tell you what they needed, they tell you that!  Training a new recruit requires you to be a leader.
Training Requires Directions
When you are training, it is the time for you to be:
Direct
Clear
Close them to their action steps
Set up a follow up appointment to debrief after their action  (think 5 Steps to Your Six Figure Income)
Direction Builds Cooperation and Duplication
When you direct your new recruits, you are much more likely to get cooperation plus duplication.
Everyone (you, me, every one!) breathes easier when they know exactly;
What to do
When to do it
How to do it.
Lead 'um.  Build your team.
Does this make sense to you?  Does it make you nervous to take control?  Does it make you feel confident?  Let me know here or join the conversation on Facebook.
FREE eBook

Get our free

59 page eBook:

The Savvy 5 Steps to Your Six Figure Income

Happy Campers

I would never have realized that accidentally bumping into Savvy Sponsoring online would turn out to be such a valuable learning experience in many ways. My upline was "there...

Joanne Ryan
Amesbury, MA