Like the videos? Try this Free audio from our archive: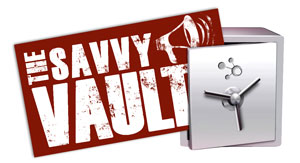 Busting open the myths about Network Marketing!
Click the play button ► below for instant access!
Welcome – You're Going to Love it Here – We Do…
If you're new to network marketing, you're likely very excited, maybe with a little bit of nervous thrown in. Plus, if you see the big picture, you might be losing sleep – it is that exciting. How about we put that excitement to work and start building your business?
Savvy Five Steps Guaranteed to Move Your Business Forward Within the Next 24 Hours…IF You Take Action
Watch each video, follow the steps, then move on to the next video. Take it bite by bite. It will make it easy on YOU and build your business.
You will know exactly what you need to do to get your business in high gear, plus you'll feel good about what you're doing. If you find you've got questions as you move through this material – email us or call us, we will respond personally – that's how we do business.
---
5 (Easy) Steps to Get into Money Making Activity…in 24 Hours. Steps 1 & 2.
Steps 1 & 2 above have the potential to change your business for the better – forever – right away. We absolutely believe that if you do what we suggest your business will thrive. Now, we have a request. We'd like you to become a Savvy reader and you'll get  our Savvy newsletter every Saturday morning as well as our 23 page 5 Steps eBook. Good exchange? We thought so too.Enter your name and email address and you'll get instant access to the next three videos. Or, if you're not interested, you can
continue watching either way
.
---
Our Agenda: We believe this industry can work for you, in ways you know and in ways you perhaps don't yet imagine, or believe. We're here to help you make that happen. Quite frankly, we want to be your 'go to' site for answers and inspiration. Welcome to Savvy Sponsoring.